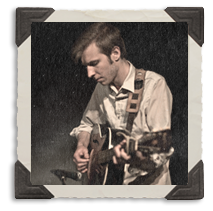 Nichol Robertson | guitar & banjo
"Where did you find that guy?!" is a refrain often heard after watching Nichol perform. His lightning speed and highly creative musical risk taking create an awe-inspiring performance. Nichol is a teacher of music in addition to being a highly talented multi-instrumentalist and Humber College jazz program graduate.
---
Rob Fenton | dobro, fiddle and harmonies
Rob's incredible skill & dedication as a musician are well known to those who have worked with him as well as those who have heard him. A talented multi-instrumentalist, Rob is an award winning graduate of the Humber College Jazz program. He has toured with Lowest of the Low's Ron Hawkins as well as being an in-demand sideman playing any style from bluegrass to jazz.
---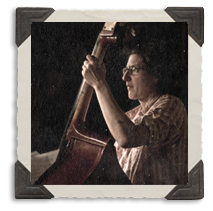 Rachel Melas | standup bass
Rachel has been a fixture on the Canadian music scene for many years. Playing live music since her teens, Rachel is equally at home in a wide variety of genres, from folk to jazz to country, cajun and Klezmer /swing. In addition to the Company of Men, Rachel performs with a variety of bands including Swamperella and the Sisters of Sheynville and others.
---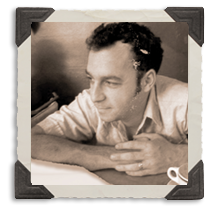 Cam Giroux | drums
Known as the "most charming man in show business", Cam brings flair, talent and skill to every performance. Cam has been a member of many great musical acts including Weeping Tile, By Divine Right, Oh Susanna, Luther Wright and the Wrongs, amongst others./p>